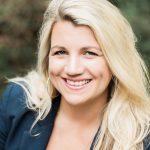 Vice President
Phone Number: 425-272-5079
amanda@pcrginsurance.com
Amanda Kelley is originally from Kirkland WA where she resides now with her husband and 2 young children.
With 10 years of Insurance experience, Amanda focuses on educating families about protection as well as finding the best value by way of research and problem solving within the available market.
With 7 years of her career spent at the largest independent brokerage in the state of WA, Amanda is well versed in the coverage's and contracts offered by over 20 carriers.
Amanda's logical and comforting nature,  imparts peace of mind while empowering each insured to make informed decisions regarding protection.