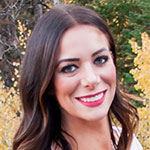 Client Relationship Manager
Phone Number: 425-341-4887
jillian@pcrginsurance.com
Jillian has worked as a secretary, administrative assistant, and office manager for over 10 years. She has worked closely with CEOs and managers to provide an efficient work environment. She takes great pride in establishing a good rapport with clients/patients, co-workers, representatives, and owners.
Jillian is excited to be apart of the insurance world as she provides guidance and a trusting relationship between clients and the company.
Jillian was raised in West Jordan, Utah and currently lives in Herriman, Utah with her Fiancé and daughter who are her greatest achievements. She loves spending time with family, camping, all things Halloween, and the art of dance.