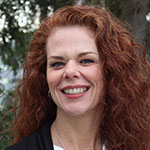 Insurance Consultant
Phone Number: 425-272-5079
amanda@pcrginsurance.com
Letisha grew up in sunny southern California and moved to Washington State with her husband in 2004. With great interest in real estate, she took and passed the real estate exam, but quickly found that her interest lay in the direction of mortgage finance. She found great joy in working with mortgage brokers, homebuyers, and those looking to refinance, each transaction its own puzzle. Over 15 years navigating the nuances of lending has provided Letisha with experience that positions her in a special way, to understand your home/auto/business insurance needs.
When not at work, you can likely find Letisha spending time with her three children, her husband, her sisters, and friends. Letisha is a hiker, snowboarder, score keeper (little league), wine and food taster, and PTO board member. These passions, in addition to her family, keep her busy and on the go!
If you see her out at a baseball or soccer field, make sure to say hello!