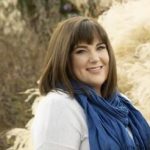 Client Care
Phone Number: 206-752-9553
olivia@pcrginsurance.com
Olivia Pace has worked in the insurance industry for 9 years doing everything from data entry, customer service and quoting. She enjoys being of service and taking time to help current clients and new clientele.
Olivia lives in Grantsville Utah with her partner and 2 children. Olivia is an animal lover and also shares her home with 3 dogs, a cat and a gecko.  She enjoys camping, entertaining friends and family and attending her children's sporting events.
John Rei graduated from University of the East – Manila, PH with a Bachelor's Degree in Broadcast Communication.
After working as a Production Assistant in one of the leading media agencies in the Philippines, he took the initiative to enter the Customer Service industry supporting US and Australian clients.
Du